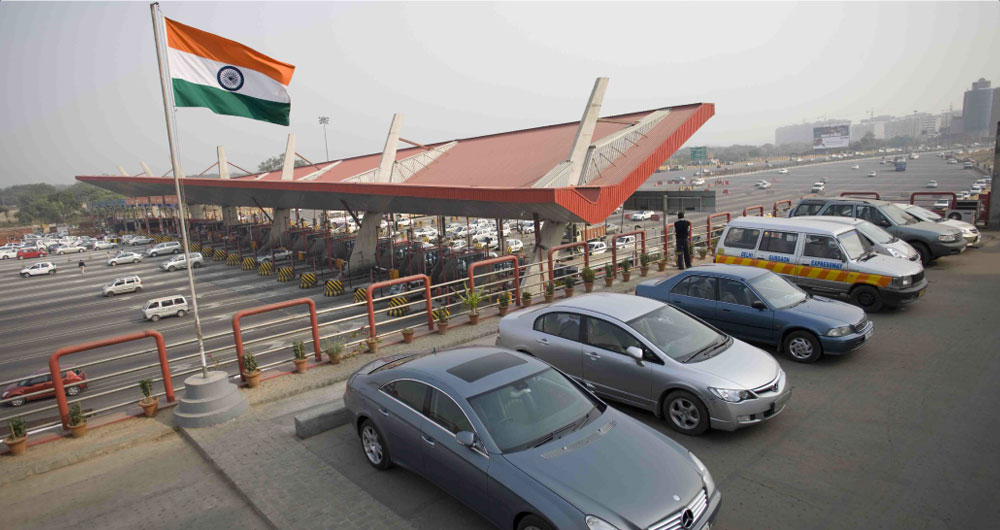 delhi gurgaon expressway
Archohm established its strength in infrastructure design, when it received the commission for the prestigious Delhi Gurgaon expressway.
This was NHAI's (national highway authority of india) largest project with the biggest revenue potential as suburban Gurgaon was growing rapidly to support the country's capital of New Delhi. This urban design project required Archohm to design the driving experience and the toll plaza at NH8. The idea was to split the user's perception into three zones.
One - a high profile VIP route to Delhi's domestic and international airports. Second was a 'commuter realm' of the fastest growing suburban district in the country- Gurgaon- with its skyline. And third - 'the trucker and the tourist' zone through the large-scale industrial development, which leads to the pink city of Jaipur.
The project is one of the largest toll plazas of the country with state-of-the-art lighting, landscape and signage punctuating this international facility.
The Archohm's Dutch and Indian offices developed the design control and details via various design workshops.