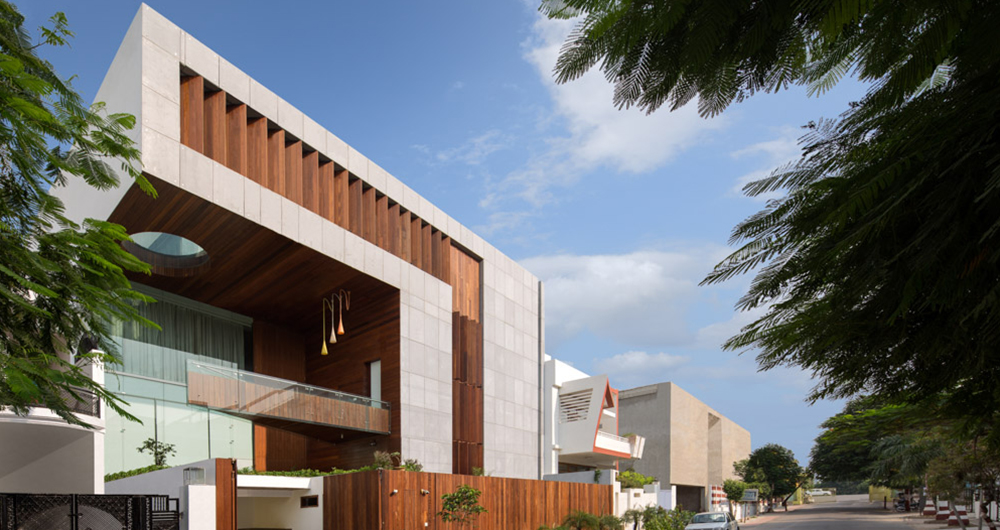 volume villa, lucknow
amongst one of lucknow's exclusive yet chaotic neighborhoods, the volume villa stands unapologetically, making an unassuming and brave statement within its urban context. in sharp contrast to its fellow residences, it appears to provide the passerby with an introverted and fortified impression.
conceived as a box of raw concrete and wood on the outside and glass and gloss on the inside, the villa narrates a story of the modern progressive aspiration of the client and his grounded partiality to his roots.
despite being located directly on the main road of the complex, the house is deceptively private. architecturally, the villa rises as a raw concrete box from a three and a half meter plinth of wood that houses the basic services; a six car garage, an internal vertical elevator and an independent, isolated service access to the quarters of the staff on the terrace floor.