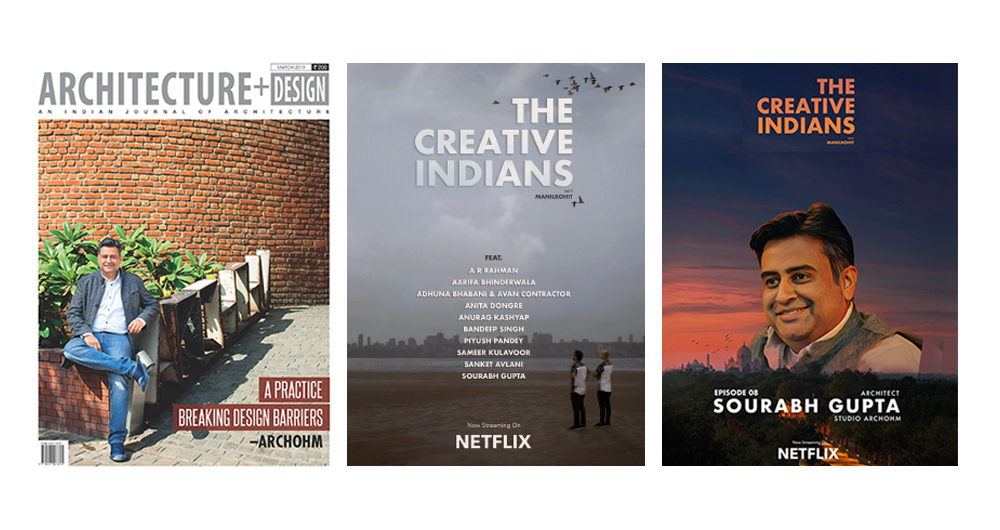 archohm publications
Archohm's expertise of getting under the skin of an entity or a client, as well as its interdisciplinary team, has many a time led the firm to documenting and celebrating projects as well. Building on this new found expertise, Archohm has been commissioned to make numerous books for its clients ranging from L&T, UP Tourism, Lucknow Development Authority, Mr. Bachchan amongst others.
To mark its two milestones, one of completing ten years and the other of moving to its self-owned office, led the studio to make two books - Archohm at Ten - a self published publication that documents the journey of the ten years of establishing Archohm and Attitude and Architecture, A contemporary Indian Perspective - with Rolibooks - a publication on the architecture of its studio.
Archohm now has an in-house publication team dedicated to this effort of sharing and celebrating stories of design and architecture.