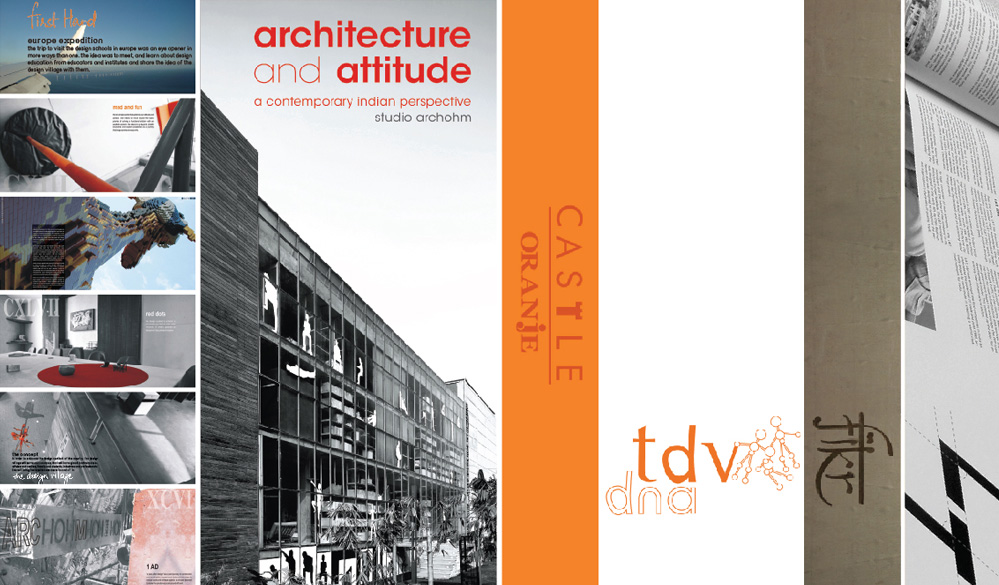 archohm books
Archohm's expertise of getting under the skin of an entity or a client, to give them a design solution,has many a time led to design and document the identity of the client as well.
To mark its two milestones, one of completing ten years and the other of moving to its self-owned office, led the studio to make two books. Archohm at Ten documents the journey of the ten years of establishing Archohm in the architecture sphere of India. Archohm in 365 is an account of the experience of Archohm designing and building its own studio – as a portfolio of its works.
Building on its new found expertise of making books, Archohm's educational initiative – The Design Village, made an inspiration book of its DNA that chronologically sums up the research undertaken to make TDV.
Following these works, Archohm has been commissioned to make numerous books for its clients ranging from a coffee table book for L&T's Operations wing, an inspiration book for the National Institute of Faith Leadership to a designing prospectus for a real estate development- Lucknow Castle – the architecture of which has been designed by Archohm itself.