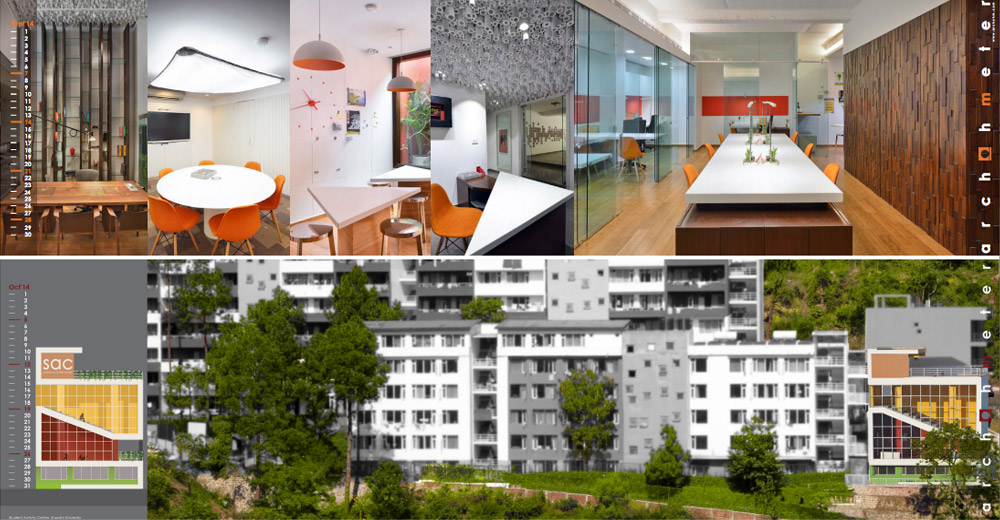 archohmeter
Archohm has a monthly newsletter called the Archohmeter- an effective tool that reflects the philosophy of the practice, a tool that connects Archohm to all its well-wishers.
The content of the newsletter is fairly introverted – focusing on a current project being undertaken at the studio. Usually a guest writer is invited to contribute to the Guest Thoughts section. The Design News section summarizes one's experience of seeing a building on the Archotour. The Home page covers the news of the month and features the employee of the month.
There is a design poster image that supplements as a calendar due to its monthly frequency. And as the name suggests, the Archohmeter is a great way to measure Archohm's growth.