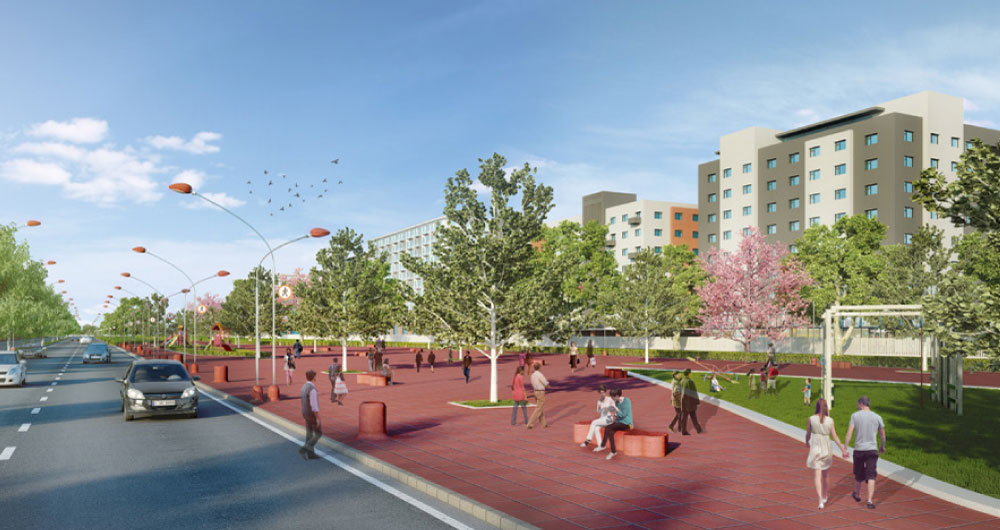 chak ganjaria city
In order to cater to the growing population of the state capital Lucknow, the Uttar Pradesh government, in its forward looking vision, has proposed to build a new township in the Gomti Nagar Extension area. Nestled amongst other privately developed housings and institutions, the Lucknow - Sultanpur National Highway 56 cuts across the site almost at its center. Its prime urban location demanded a sensitive approach.
The project is therefore, built along an uninterrupted green spine of 3 kms that connects the various land use sections of Housing, Commercial, Community, Medicity and the Sports Hub. This green connector follows the orientation of the site and molds itself as we walk through, making it elevated in some areas, expanding into parks in the other and walkways in the rest.
The link therefore adds character to the planning of the project, as it stands as a constant, yet in conversation with the architecture that will be built around it.
Other than the green connector, the streets for the entire area were designed to provide a diversified experience to the people. Specific Architectural guidelines were laid down to create a cohesive, yet non-uniform design, that included the palette and material list which would make the entire place look planned without restricting the creativity of the architect.