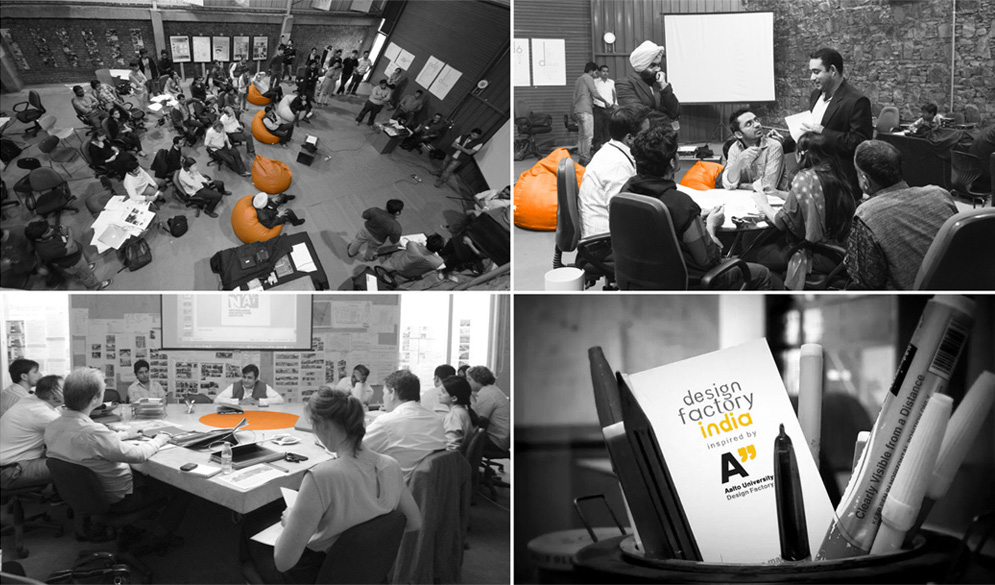 design factory india
Design Factory India is Archohm's initiative of a platform supporting interdisciplinary design development. It aims at developing and cultivating a passion-based, design-centric culture. To accomplish this vision, Design factory undertakes a number of design projects, design workshops and design talks.
The projects aim to provide solutions to the problems encountered in a plethora of fields ranging from Product design, Interaction Design, Visual Communication, Architecture and Urban design, among others. Projects at the Design Factory vary not only in terms of the multidisciplinary nature of the fields of design, but also in terms of the design processes that cover Design Research, Design Thinking, Design Detailing and Design Execution.
DFI team consists of designers and engineers ably assisted by students from across the world who contribute in instilling a much-needed freshness in the design process. Highly experienced mentors impart their vast knowledge and understanding of the field byguiding the young breed of students from the industry.