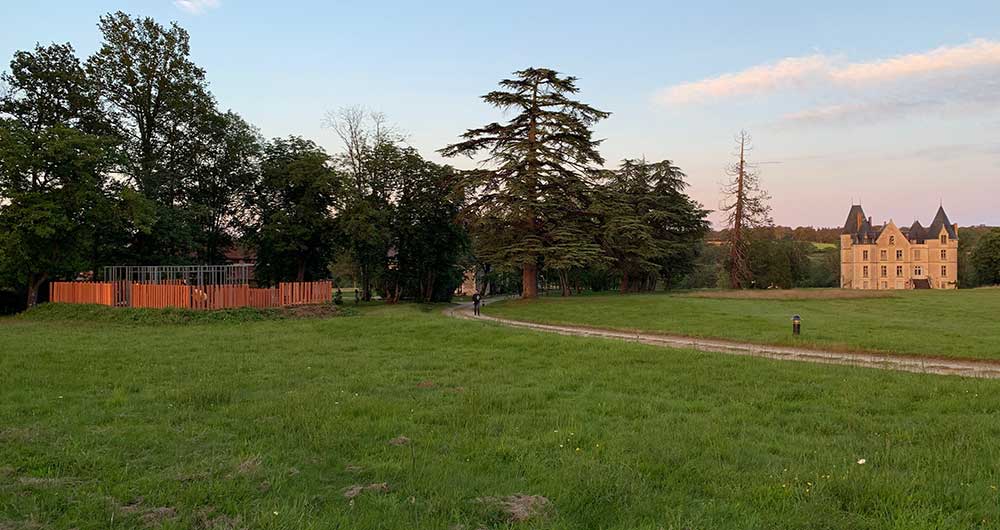 india pavilion, france
the india agora pavilion, is a testament to the importance of cultural exchange and symbolizes the necessity of views from the outside as reflection and reasoning in order to readjust and revitalize our values. students of the design village and architects from archohm, alongwith the boisbuchet atelier, constructed this structure over six months with two week long workshops.
the pavilion celebrates the coming together of space, material and light to create experiences in architecture that are cognitive of the indian civilization. while the brief of the un pavilion is to address architecture as human shelter in the aftermath of a disaster, the larger picture attempts to symbolise what happens 'after the aftermath' of the same - a narrative of the journey beyond.
the structure integrates into the fabric of boisbuchet's site and respectfully embraces markus heinsdorff's existing design for a refuge's shelter. it creates a platform for public communication that celebrates the original concept as a symbol for humanity – just as architecture's principal assignment per se is civilized protection. at the same time, the pavilion in its materiality, refers to the historical red bricks in the close-by walls of the historic barn, while its layout suggests a meandering topography in harmony with the spiral motif of boisbuchet's 19th century park.