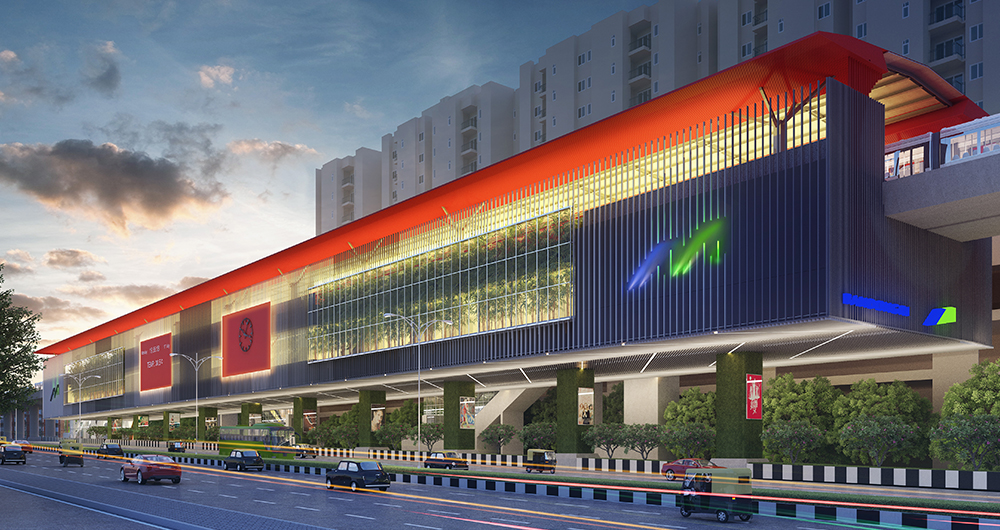 mumbai metro stations
Mumbai metro as symbol of future, an opportunity to bind, an opportunity to communicate, metro stations as spaces for art – on how to make transit an event and transition a celebration. Metro stations as windows to the city - multi modal intersections to clean up of a city. Metro stations as a tribute to a people of Mumbai.
The proposed Metro stations feature naturally ventilated stations using louvers to cut the harsh sun and light, yet maintain a certain lightness in structure and from. An attempt to give a singular identity to the metro stations is done in order to seek calmness in the chaos around. The interiors feature a monochromatic colour schemes pertaining to the specific line of the station, in order to align and orient one to the station.