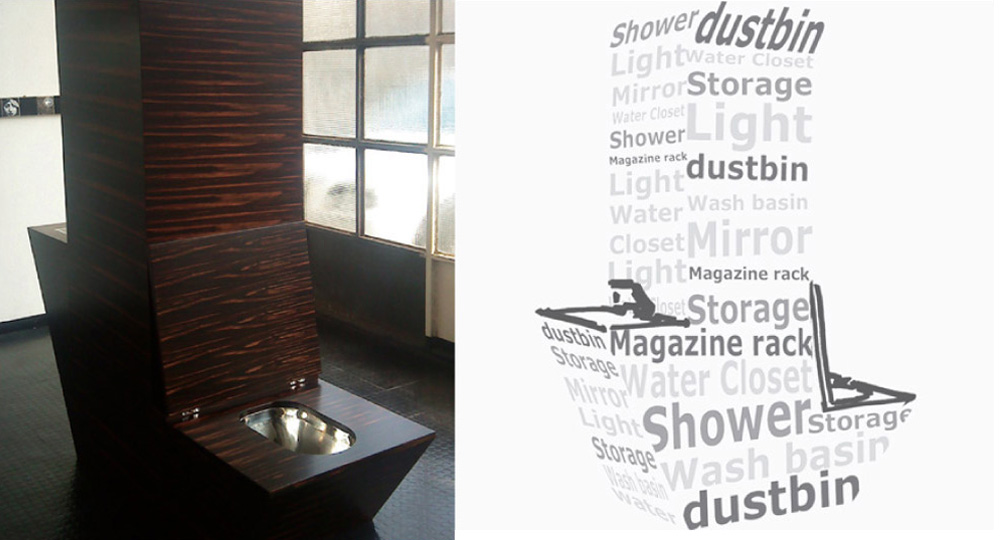 self.ao
Often used as a personal retreat to enjoy a few moments of solitude, the self.ao lets you rejuvenate, pause and reflect. Uplifting the bathroom from a mere functional utility to a living space, this one-piece monolith comprises of a water closet, washbasin, shower, dustbin and wardrobe. Its self-supporting system redefines traditional bathroom organization as it frees the walls of service lines.
All plumbing details have been centrally consolidated and well-hidden by using the floor as its source. It prevents fragmentation of elements and makes the process of setting up a new bathroom much simpler.
All four faces have been well-used with minimum surface area wastage. On one side, an inbuilt wardrobe, allows you to store a variety of items ranging from clothes to extra toiletries, whilst on the opposite side lies an angular shower.
The third side holds the washbasin. Placed above the washbasin is a mirror with lighting options while beneath it lies an easy to clean dustbin.
Finally, the fourth side comprises of a covered water closet and is accompanied by its own storage where one can keep magazines and cell phones. Also, located at the top is an inbuilt up – lighter, which floods the ceiling with ambient lighting.