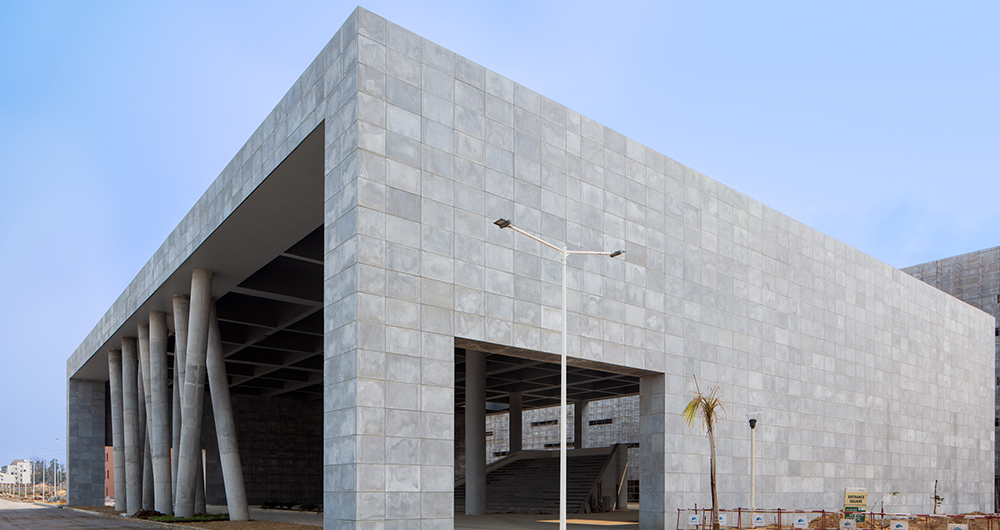 Cancer Hospital, Lucknow
this facility is a uniquely designed cancer care center that is a metaphor for an open, bright and non-threatening place of treatment and healing. situated in a 100-acre campus in the upcoming chak ganjeria city of lucknow, the cancer institute acts as an anchor to the green corridor running across the city. based on the best models of care and future potential of hospitals worldwide, the design of this institute has been focused on providing comfort and convenience to patients, doctors and visitors alike.
owing to the large visitor and patient expectancy, the entrance is designed as an avant garde entrance plaza providing magnificent views of the park beyond. the block level circulation has been efficiently planned to reduce staff and visitor traffic conflict. all service circulation has been restricted to a massive tunnel system operating underground. green courts and breathing spaces that have been generously provided throughout, provide for amenity and way-finding and offering a serene environment conductive to healing.
the cancer institute at lucknow combines high-tech with a soft touch. designed to break down the boundaries between function and art, this example subtly makes architecture a physical experience for one and all.