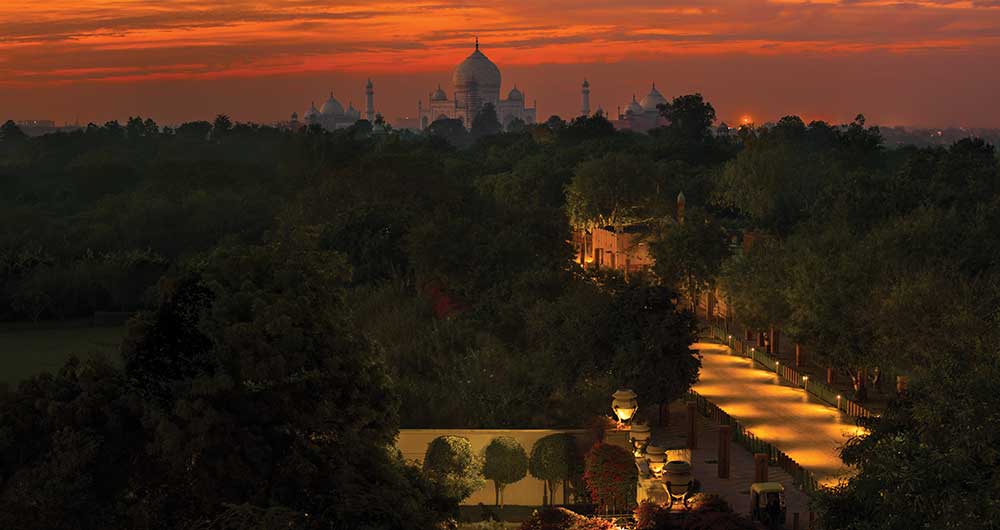 taj ganj, agra
the taj ganj urban redevelopment project attempts to sew together disparate urban edges that are commercial, institutional, parks, bazaars, old city fabrics and slums and thus present new perspectives of the city that emerge from the multiple layers that have been created over time.
it proposes a coherent but non-uniform urban design along stretches leading to it, giving priority to non-motorised mobility through a radical change in the visual texture of the place.
the street emerging from the east gate is textured in cobble of red agra, the local stone, up to a distance of zero –vehicular 500 metres zone. then up to 1200 metres, the cobble continues in granite for the restricted access of motorized vehicles. a 2-way carriageway of width 7.5 metres flanked by footpaths and cycle paths 5 metres wide extends up to the cobbled zone.
cobbling ensures that vehicular traffic explicitly slows down; backed by footpaths merging seamlessly with the road but delineated by bollards, the street is a walker's paradise.
the homogeneity of materials makes the street and its furniture- lamp posts, bollards, benches and the likes provide a cognitive setting to the wondrous monument whose second name is harmony. through the use of jaalis-perforated screens and the play of light, the lamps dot the street, add a measure of romanticism to its character.