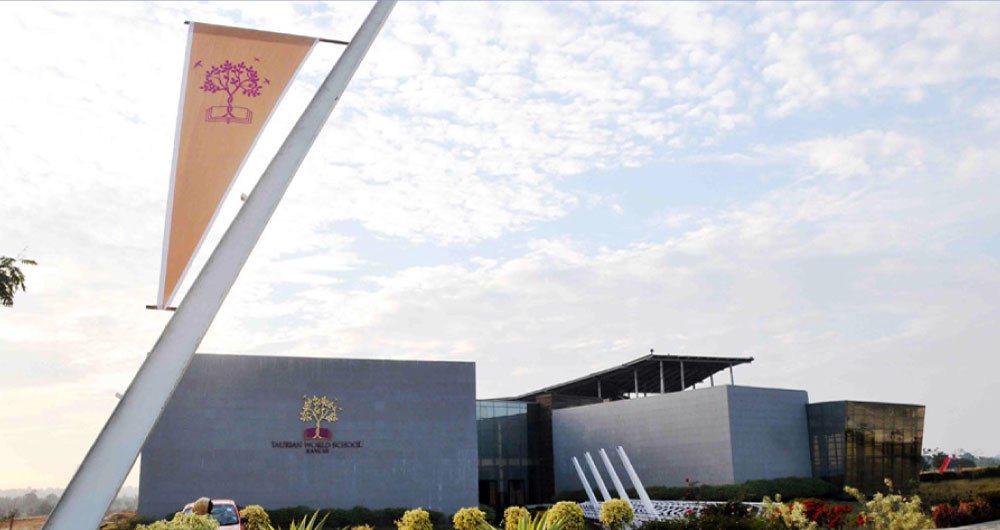 taurian world school
Spread across 42 acres of lush green undulating land, amidst natural valleys, the Taurian World School at Ranchi, India, has been designed as a premier educational institute that promote sholistic development of students. Based on a dream to create an ideal 'educational environment' and to redefine 'learning' in terms of facility and ambience, the school uses an innovative spatial palette with high-level technology and superior quality materials.
The site has been planned as a narrative, with different parts of the institute adding layers to the script. This makes walking through the campus an interesting process of discovering spaces and functions. A delicate balance of man made and natural elements inculcates into the campus the gifts of nature.
The campus is punctured with facilities and built volumes that are efficiently positioned to make maximum use of the climatic factors. Buildings have natural day-lighting and follow passive environmental design.
The Taurian World School has a natural material palette, where stone has been used extensively. From the boundary wall, sports complex and hostel blocks, the usage of stone has been done for timelessness of this educational institute.
Each building unit from its form to its detailing tries to reflect the play of built and non – built, creating spaces that reflect the vibrancy and flexibility of their surroundings.